10 Mother's Day Gifts You Can Save Big On
Confession: I'm a chronic last-minute gifter. I love my mom more than anyone in the whole world, so I have every good intention of finding the perfect present well in advance of Mother's Day. And yet, year after year, I find myself a week away from the big day without even an inkling of an idea. What could you possibly buy that's worthy enough for the woman who gave you life!?
Enter: Gilt City. If you're a chronic last-minute gifter like me (or just love a killer deal), the online shopping and lifestyle site has your back. They offer a variety of unique gift ideas at incredible prices that seem too good to be true. Whether you're looking for your mom, grandma, sister-in-law, or best friend, Gilt City makes it easy to buy vouchers and awesome gifts for the most worthy people in our lives: moms. Here are 10 Gilt City sales you'll want to shop now to save big on unique gifts for any mom in your life (we won't tell her you saved so much $$$ on her gift!).
1. For the health-conscious mama
Give every mom what she really wants: delicious, healthy snacks that she (and her family!) will love. Urthbox is the perfect present for busy moms because it offers monthly boxes stuffed with only non-GMO and all-natural goodies. Each box is full of those brands you've always wanted to try (but are too expensive to buy at the store), as well as snacks you've never heard of (but will probably change your life). Plus, you can get more specific based on preferences, so you can select boxes that are vegan, gluten-free, etc., for anyone's needs. Shop through Gilt City and receive up to $50 off snacks and goodies: get three small boxes for $52 (originally $105), three medium boxes for $67 (originally $135), or three large boxes for $82 (originally $165). Now that's a present the mom in your life will really use!
2. For the elegant mom who has a taste for the finer things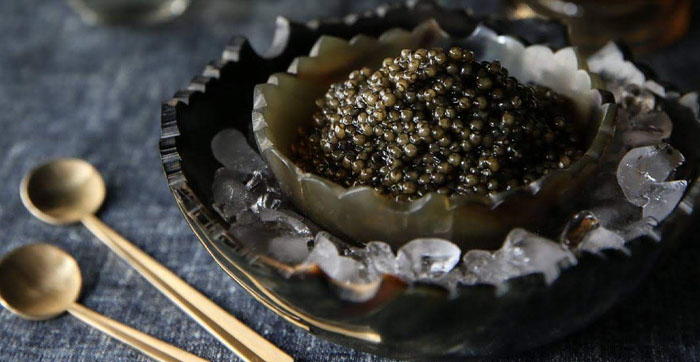 Whether it's your mother-in-law or grandma, we all know someone who is undeniably classy, elegant, and well-dressed everywhere she goes. I'm guessing she rocks a lot of tweed (even at casual events), has a killer vocabulary, and is pretty difficult to buy for. What do you get the woman who has everything? The answer: a gift that's as elegant as she is. The California Caviar Company offers fancy AF gift sets that make caviar more accessible, sustainable, and luxurious. Purchase through Gilt City and get up to 30% off on caviar packages. Try the "As She Pleases" Package for $59 (originally $84), the Caviar Queen Package for $107 (originally $152), The Poet Package for $181 (originally $259), or the Ambitious Package for $319 (originally $456). 
3. For the mom who deserves some pampering
What do you get the mom who never asks for anything, is the most selfless person you know, and always thinks of others first? You get her an indulgence that she would never think to buy for herself. MDNA is the luxurious skincare company your mom deserves, complete with major tools (like rollers to massage the face), rich products (peep the Rose Mist Spray), and fancy treatments like eye masks. Shop through Gilt City and get 35% off your order and two complimentary samples. After all, your mom deserves an indulgence, but that doesn't mean you can't get it with a killer discount (and some samples for yourself). 
4. For the mom who is passionate about keeping herself (and her family) as healthy as possible
We all know a mom who only shops at the farmer's market, gives her kids seaweed snacks instead of chips, and is dedicated to her daily yoga practice (#goals). This kind of health-conscious mom doesn't want chocolates or cookies for Mother's Day; she wants something that she'll feel good about giving her kids (and her own body). Enter: SmartyPants. This supplement company combines thoughtfully-selected nutrients for the whole family (from mom, to kids, and even to pets). Bonus tip: check out the prenatal vitamins for a sweet (and useful) gift for soon-to-be moms. Get 30% off your $50+ order when you shop through Gilt City. 
5. For the high-tech mama who loves her skincare
The beauty-lover in your life may not get pumped up about a bouquet of flowers or breakfast in bed. What they will positively geek out about? High-quality technology that promises to boost glow, contour the face, and clear the skin. ReFa offers the very latest in beauty technology, from a cleansing brush that contours to a body tool that tightens and tones. Order through Gilt City and receive 30% off sitewide (because gifting with a good deal is like a gift for her and a gift for you).
6. For the classic mom who will always love a bouquet of flowers
No matter who you're shopping for, you can't go wrong with a flower bouquet. It will pleasantly surprise your mother-in-law, brighten up your grandma's day, and put a smile on the face of the friend who just had a baby. FTD Flowers offers same-day delivery (for those last-minute purchases that no one will be able to tell are last-minute), not to mention they have a wide variety of fresh, gorgeous flowers and some major discounts. Get a $40 credit for $20 when you shop through Gilt City, and you'll have enough in your budget to buy a bouquet for every mom on your list. 
7. For the hip mom that loves to experiment with makeup
We all know the type: the mom who rocks a bold eyeshadow to PTA meetings or loves to switch up her going-out look (even while sitting at home during a pandemic). You know she would appreciate a Starbucks tumbler or a "Happy Mother's Day" card, but what she really wants is a rich eye shadow palette or a stunning red lipstick. MAC Cosmetics is the best of the best when it comes to beauty, but she doesn't have to know that you didn't pay the top-dollar price. Purchase through Gilt City and get 30% off orders $100 and up; AKA it's the perfect excuse to throw in a foundation or lip gloss for yourself too (she doesn't have to know you scored big on a gift for her and a gift for you!).  
8. For the mom who needs a spa day 
Pandemic stress wreaking havoc on you and your mom? Same. Give the gift of a DIY spa day and have your mom over for mimosas and masks to celebrate her. GLAMGLOW's mission is to give everyone celebrity-status skin (no makeup artists or pricey treatments required). Thanks to their wide range of targeted masks and treatments, you can give your mom the full spa experience at home and score flawless skin for a fraction of the price. Whether your mom would prefer glow-boosting treatments, illuminating eye cream, or exfoliating solutions, this Hollywood-based brand has you both covered. When you shop through Gilt City, you can get $30 off of $80 and receive a gift with purchase. Plus, if you spend $125, you'll get a free Thirstymud (AKA their cult-favorite mask). 
9. For the fashionista mom who's up-to-date on the latest trends
Big news for all the style icons out there: fashion-girl favorite, H&M, has secret deals you can't find on their site. That's right: you can save even more from the brand where you score all the latest trends at affordable prices. This Mother's Day, give the fashionistas in your life a pretty sweater, on-trend bag, or luxurious pajama set for a major discount. Also, don't miss out on the low-key adorable kitchenware, pillows, and home decor at H&M Home. Shop through Gilt City to score her favorite trends at 25% off sitewide. 
10. For the glam mom who deserves something a little extra special
So we've already established that flowers are a great go-to on Mother's Day (there's a reason they're a classic!). But maybe you feel like a basic bouquet doesn't fit with your not-so-basic mom, or maybe you're looking for something as universally crowd-pleasing as flowers, but want the moms in your life to know you put in some extra thought this year. Look no further than Rose Box. Rose Box is not your average florist, thanks to their chic boxes, minimalistic roses, and unique vases (you can get a mirrored centerpiece or a jewelry box instead of a vase). Send the glam mom in your life some flowers that will wow her. Get up to 48% off long-lasting roses: score a custom small box for $119, a mirrored centerpiece for $180, a medium box for $205, a jewelry box for $209, or an extra-large half ball of 80 roses for $559 when you shop through Gilt City. 
This post is sponsored by Gilt City, but all of the opinions within are those of The Everygirl editorial board.